A sustainable alternative to home fragrance diffusion rods.
As we are sensitive to the zero-waste cause, we want to propose a sustainable alternative to rattan sticks for diffusing home fragrances. These sticks must be changed each time the perfume is renewed, which causes waste that we believe we can eliminate.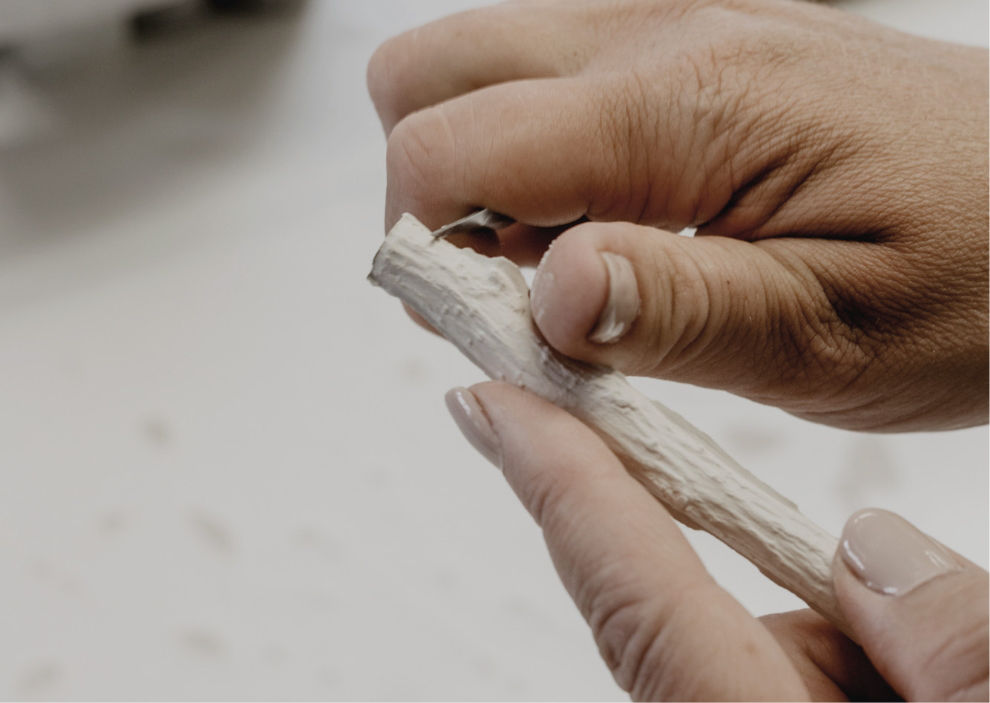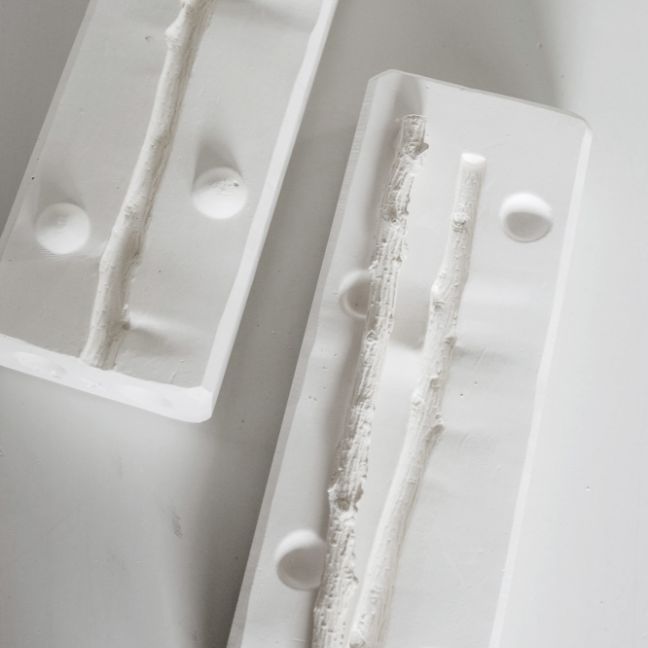 The customer
In order to offer our customers ever more exceptional pieces, we invest in the research and development of new processes that enrich our traditional manufacturing techniques.
Whether they are the result of internal development or collaboration, these innovations allow us to develop our potential and our skills a little further.
The challenge
Our hope is to create washable and reusable diffusion stems that are also beautiful objects. We want them to fit perfectly in any decoration and that we are proud to use them.
The challenge taken up
Our designers wanted to give these stems an organic shape to honor nature, the mother of all scents.
---
To achieve this, we molded different types of plants while managing the deformations of the material. Then, we developed specific firing supports allowing us to control the risk of deformation.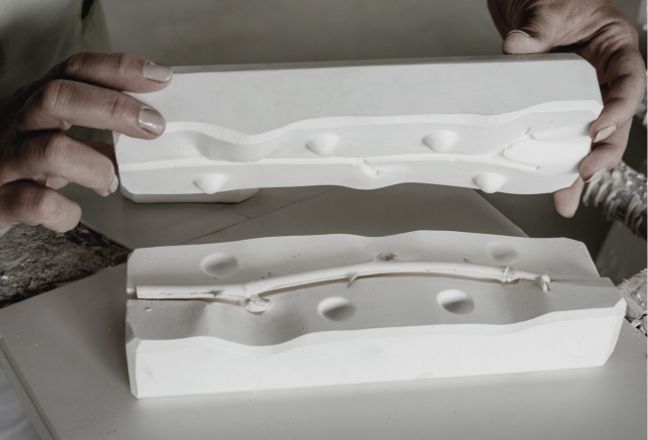 The result
These ceramic stems are the result of long hours of research, largely rewarded by the very warm welcome they have received. Today, we are the only company to offer such objects of olfactory discovery.