Adreuz: a salt and pepper shaker inspired by Brittany
The Adreuz brand, a new Breton identity to conquer the interior decoration and collectible figures.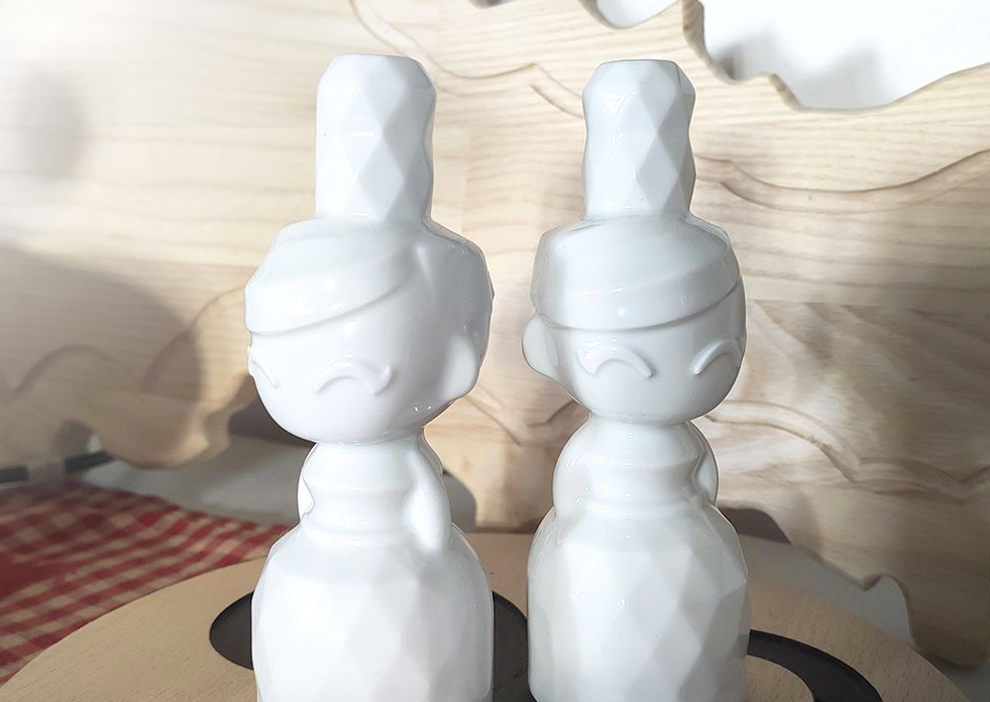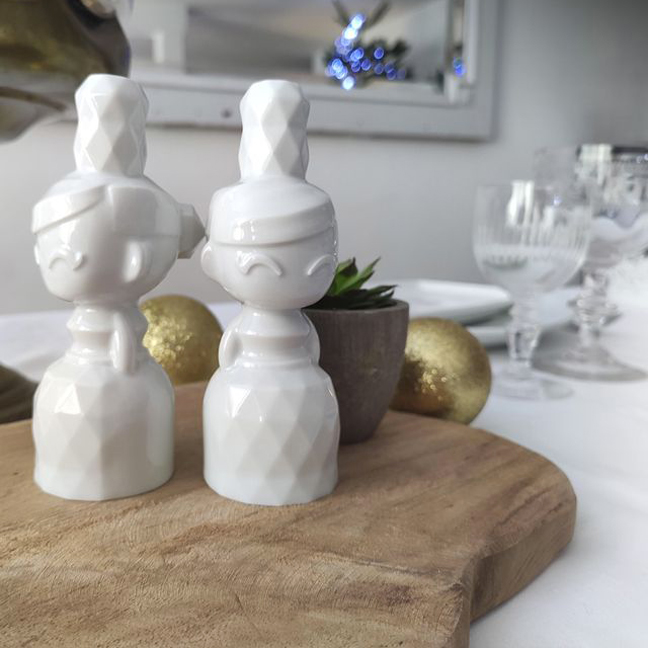 The customer
Mari and Brice Rohan have reinterpreted the "Bigoudène" - this Breton style called "Be Good" launches the original idea of their brand which is to offer a new take on the strong symbols of Brittany.
They asked us to develop a salt and pepper shaker with this original shape.
The challenge
Originally, this shape was designed to make resin figurines, so the 3D file did not consider the constraints of porcelain. Indeed, these hand-cast pieces must be easy to remove from the mold and not have undercuts.
It was necessary, in agreement with the designer, to modify the initial shape without distorting it.
The challenge taken up
Our technicians looked at the original file to identify all the undercut areas that made the part unworkable in a two-part mould, a necessary constraint in order to be able to produce this part while maintaining an industrial production process.
---
After various discussions with the designer of this "Be Good", the 3D file was modified and a stereographic print was made in order to produce the first mould and the first part.
The challenge was to be able to deliver the first batch at the beginning of December for our client's Christmas operations.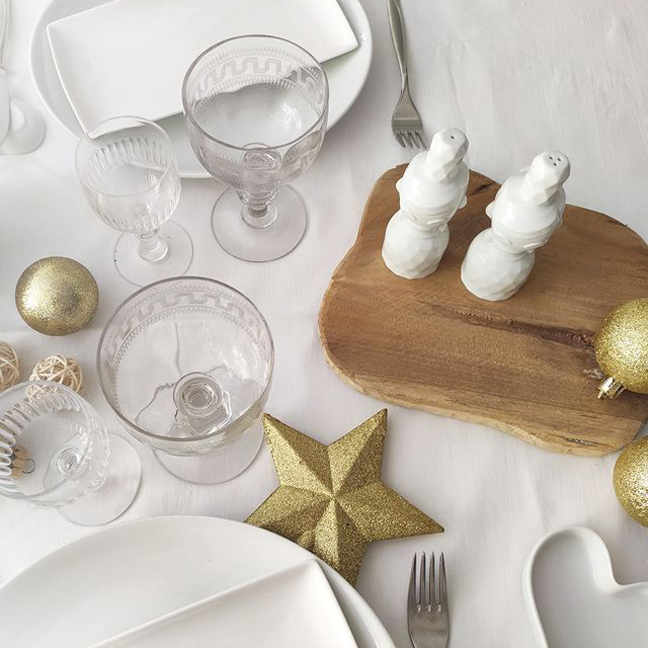 The result
In less than two months, we managed to develop and produce this set of salt and pepper shakers in Limoges Porcelain. The Adreuz brand was able to market these items on time. We are happy to be associated with creative and innovative projects and we wish great success to this new brand carrying the values of our land.